Over the years I've collected several pieces of gym gear. Here are a few of my favorites.
Shoes
At some point I realized that having the right shoes for lifting can make all the difference. Most people start out lifting in a running shoe. Eventually you learn this is bad because the sole is squishy and it affects your stability during heavier movements (squat, deadlift). When you think about it, it makes sense: shoes for one sport aren't necessarily good for another.
So basically, you need a shoe with a firm sole. You can either go flat-sole, or experiment with a raised-heel Olympic shoe. In the former category, a lot of people love Chuck Taylors. I personally wear a pair of these: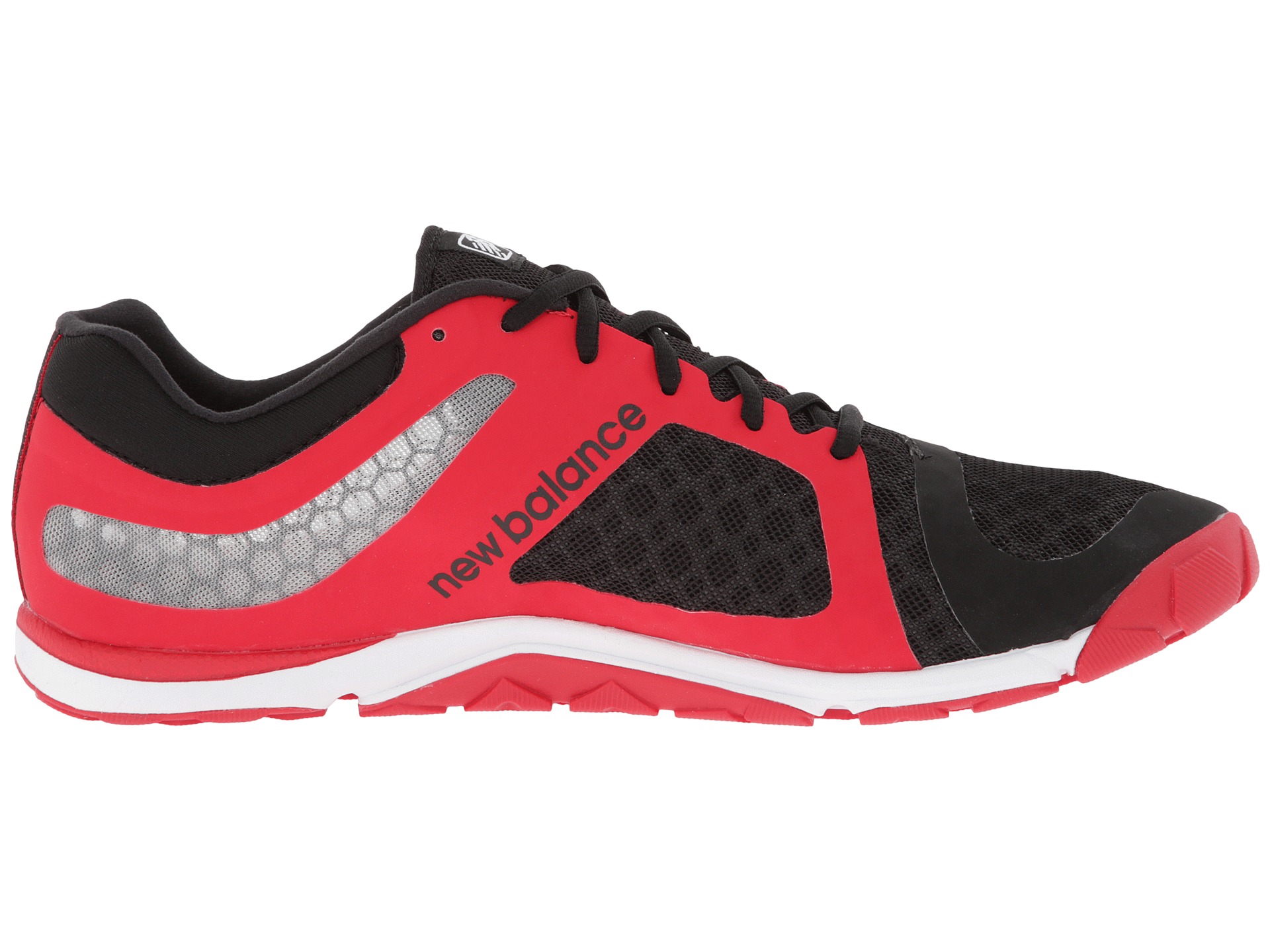 New Balance MX20v3 Minimus in Gravitus black, white and red
Dip Belt
If you're trying to build up your back, weighted chins and pull-ups can't be beat. You can only get so far holding a dumbbell between your feet, so eventually it'll be time to upgrade to a weighted dip belt. Some gyms have them, so check to see if you're lucky enough to be in this category. Otherwise, shell out $27 for one of these:

Harbinger 28900 Dip Belt, not for the faint of heart
Wrist Wraps
Unless you're one of the lucky few who's never had wrist pain while lifting, at some point wrist wraps may come in handy. I personally only use mine when necessary, but some people wear them every time they do certain lifts (bench, OHP, etc.). In any case, I've been very happy with the following pair of wraps: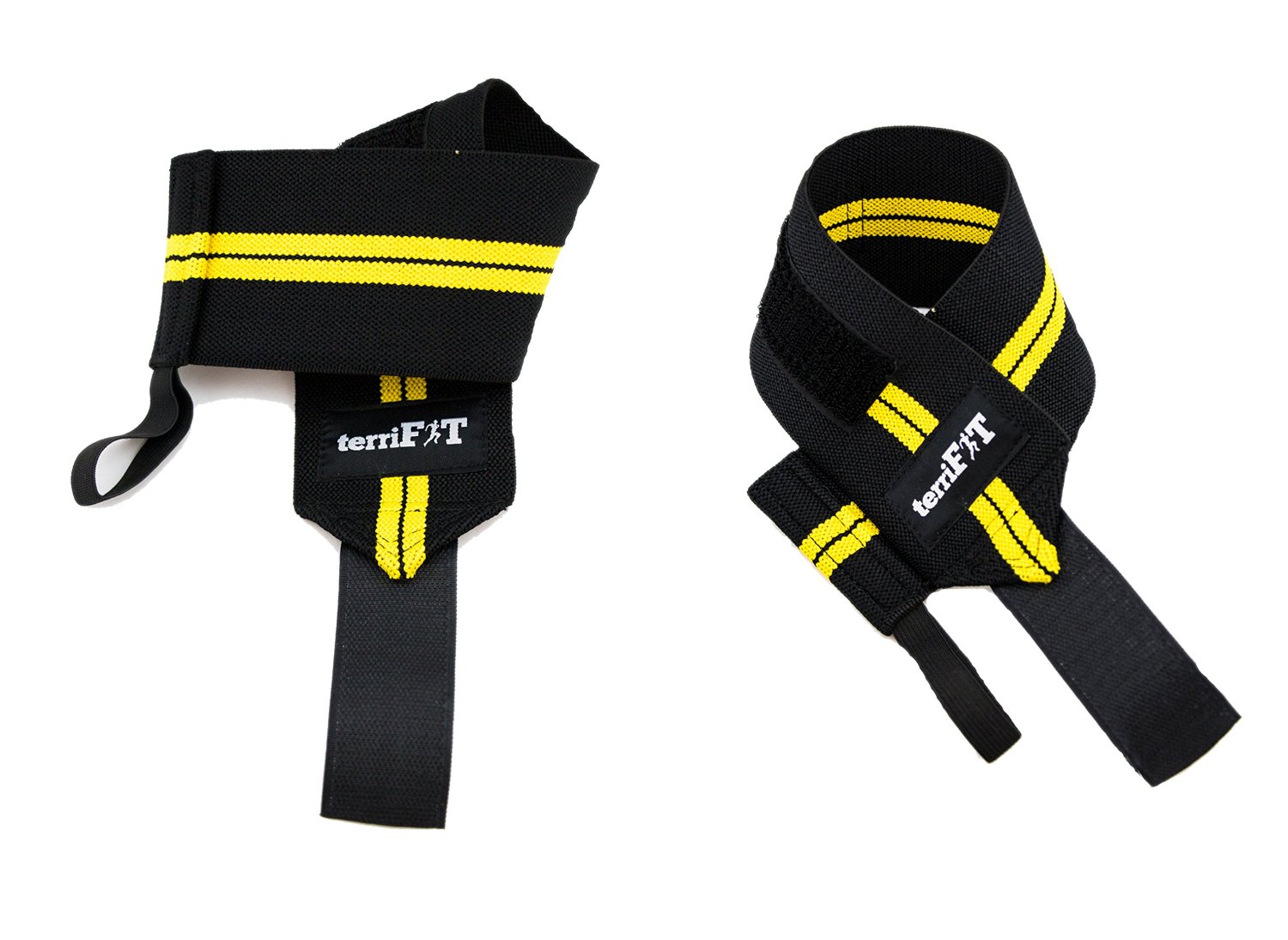 terriFIT Heavy Duty Wrist Wraps
Straps
I own a pair of straps for deadlifting, but don't use them anymore. Honestly, I hate to bring stuff to the gym if I can avoid it and I've found great success with mixed-grip on deadlifts. However, these straps served me well back when I used them: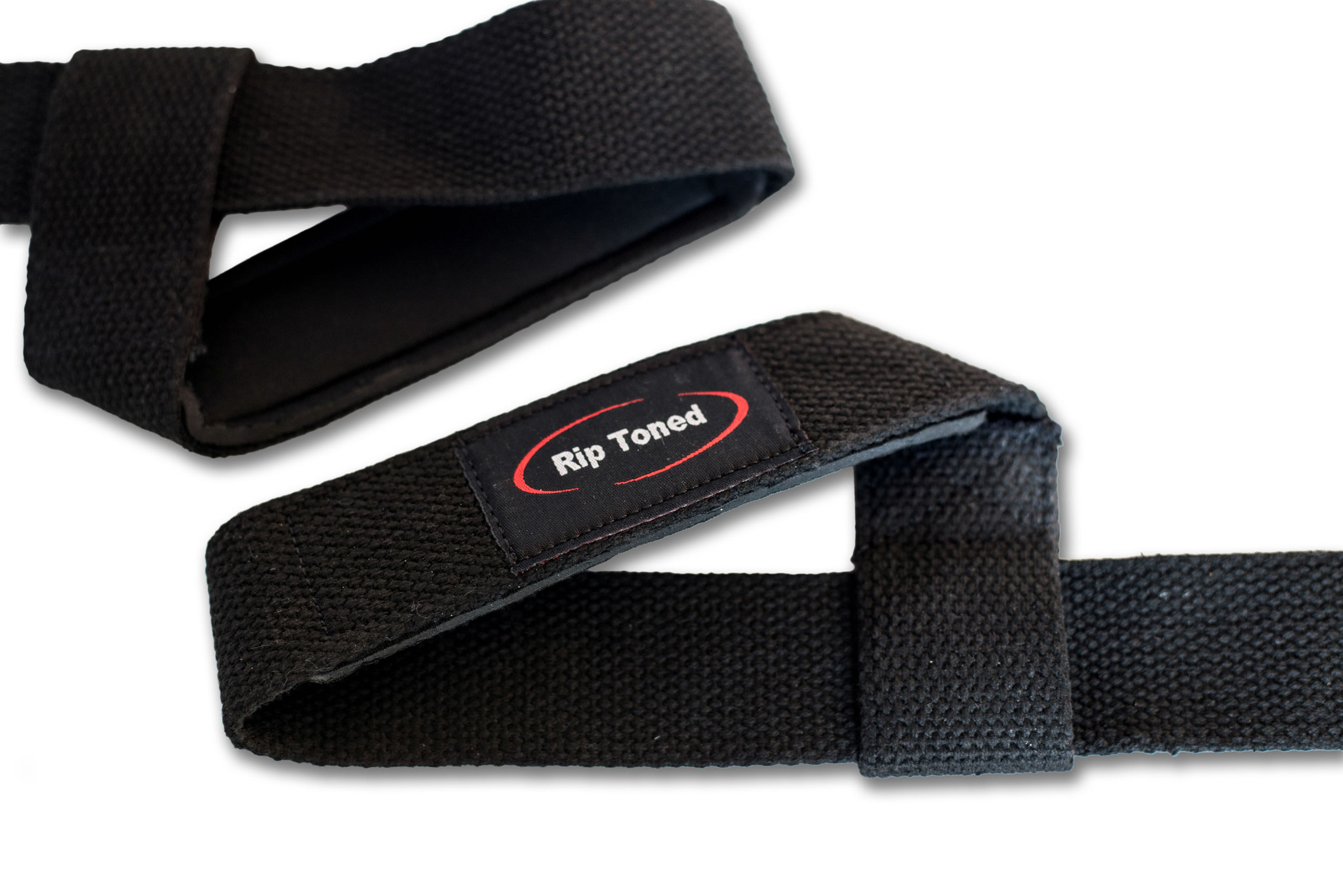 Rip Toned lifting straps
Gloves
Much like lifting straps, I don't lift with gloves anymore. I started my lifting career with gloves because my friends used them. Eventually I ditched them because, well, it's not cool to lift with gloves. Plus all the other reasons (grip strength, technique, blah blah blah). That being said, if you want a pair of gloves, the following served me well for a number of years and I preferred the quality of these over many others I tried: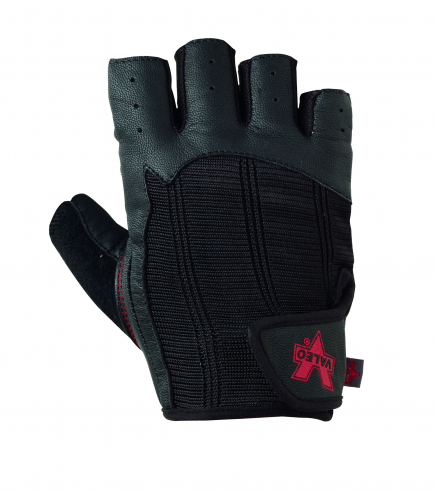 Valeo Ocelot lifting gloves, for your baby hands
Belt
Hopefully you didn't come to this article just for a lifting belt recommendation… because I don't use one and thus can't personally recommend one. Here's what I can tell you: there are 2" Olympic belts and 4" Powerlifting belts. And from what I understand, you're gonna want to go with leather (or suede) so the belt lasts longer and so that it eventually conforms to your body. Leave a comment below if you have a particular belt you recommend.
Conclusion
Well there you have it: five gear recommendations (and a pointer for a 6th). Enjoy your new gear, happy lifting and see you on Gravitus.
---
---
---
---