If you're tracking your macros, or otherwise on a strict diet, you probably found yourself eating a lot of chicken breast. Now we're not claiming it's impossible to flavor chicken breast, let's just say if the only flavorful treat you allow yourself for weeks is your carb free, chocolate brownie protein powder, it's going to be tough to stick to your meal plan. If this is your current state, give these a shot:
Bison
Since we took a stab at chicken, we're starting this list with another lean meat: Bison. If you haven't had a bison burger before, you're in for a treat. The bison meat I grab from my local grocery store has about 40g of protein and 5g of fat per serving which I can fit into my macros even on a cut. While lean beef is another good option, I find bison is a lot more flavorful at low fat contents and can be used in any recipe you would've used ground beef in.
Other good alternatives are ground turkey, lean beef and white fish.
Quinoa
What's more bland than chicken breast? Chicken and rice. Next on our list is a grain that packs a protein punch. We're not going to lie and tell you quinoa is the most flavorful option out there, but when a single one cup serving of this grain packs 8 grams of protein whereas the equivalent rice only has half of that, we think it's a great addition to your diet. Serve it warm as a rice substitute or chilled in a salad.
Overnight Oats
Here's a fun breakfast even bodybuilders can manage. There are a million recipes out there already, pick any of them and add a scoop of protein powder and a bit more milk to adjust this recipe to fit your macros. If you use nonfat yogurt and milk, then a typical serving ends up around 450 calories with 40g of protein. I like to add frozen berries with a scoop of strawberry protein powder in mine for a tasty, healthy and fast meal in the morning.
Salmon
Unless you live under a rock, you've heard the benefits of adding Omega 3 fatty acids to your diet. For lifters, this could mean everything from faster muscle gainz, reduced belly fat, and improved heart and joint health. Who doesn't want all of that? Eat a meal with salmon at least once a week and consider supplementing with Omega 3 fish oil pills. This fish is tasty on it's own so we like to bake ours in the oven over foil with asparagus, seasoned lightly, with a few slices of lemon.
Coffee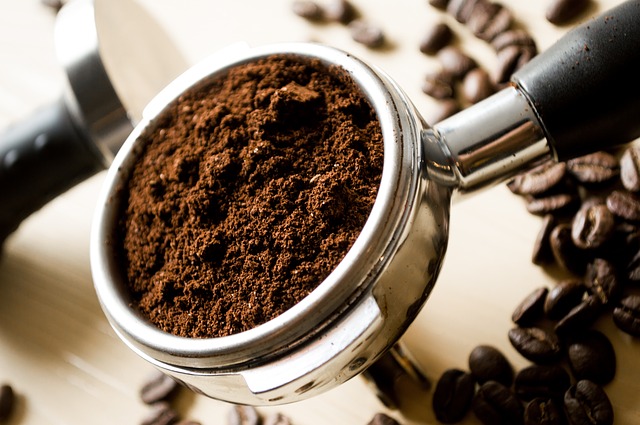 Coffee? Don't mind if I do!
Okay, this one isn't a food per se, but it's a force multiplier when added to your diet. Loaded with antioxidants, it is suggested that coffee consumption may reduce your risk of developing some forms of cancer and help protect you from diseases like alzheimer's and dementia and even cardiovascular disease. Top it off with it's well known stimulant effects that can help you cut fat and perform better in the gym and we think everyone could benefit from a little coffee to start their days!
That's it for this roundup, let us know what you recommend in the comments below!
---
---
---
---