So you came up with the perfect meal plan, but then realized you'd have to start a crowdfunding campaign to afford it. What now?
Well, you could throw your hands up in despair and proclaim "To heck with macros! I'm gonna eat whatever!" Or, you could be reasonable and work with what you have. The following is a typical day for me when sticking to a budget.
Breakfast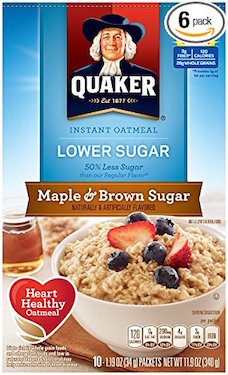 If I'm not making my protein pancakes, I'll have two packets of this oatmeal instead. Yes, the argument could be made to just buy a bag of brown sugar, a carton of oats, and some maple flavoring to make a cheaper version yourself, but will you really? This is so much easier, but if you have the time and determination to recreate these packets of deliciousness, go for it.
Anyway, these oatmeal packets are pretty cheap as is. They taste great just made with water, but if you have any type of milk on hand you could use that. If you need more fat and protein, add in peanut butter, and if you need more carbs, get the full sugar version.
Lunch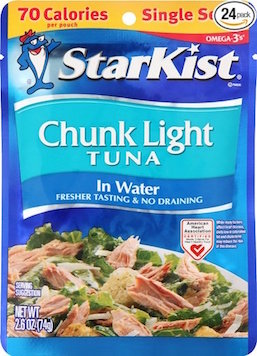 My lunch is often two of these pouches of tuna with reduced fat mayo and a side of green beans. I'll usually prepare the green beens by sautéing them in butter and seasoning them with salt, which by the way, is amazing. Sometimes the simplest things can be the most delicious.
If you need more fat, use full fat mayo or more butter when sautéing the beans. If you need more carbs, supplement with an inexpensive starch, like a baked potato, alongside the meal.
Dinner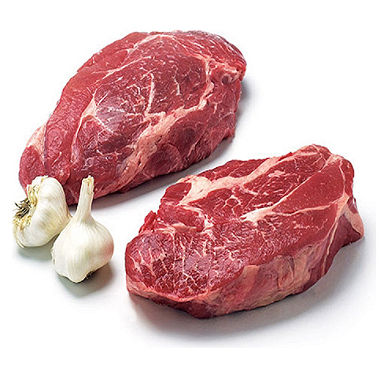 I hate chicken. Like, I really really cannot do chicken unless it's the delivery system for breading or an absurd amount of cheese. Unfortunately, it's is a very affordable protein, but whatever, I can work around it. If you love chicken though, then go for it. Take advantage of this extremely affordable protein and go to town!
My alternative is chuck roast. Yes, it's more expensive than chicken, but it's still one of the cheapest cuts of beef. I prepare it in the slow cooker for 8-10 hours, on low heat. It comes out fall apart tender and delicious. I don't do anything fancy to prep the meat, or line the cooker with vegetable slices, and even though my mom taught me to sear the meat before throwing it in the cooker, I don't. Ever. If you'd like to do this go for it.
This is how you sear meat, because you should know this, even if you're like me and never ever do it: Warm a large skillet on high heat. Coat the skillet in oil. Season the meat with salt and pepper on all sides, then brown meat on all sides in the skillet. There, you are now an expert at searing.
If you need more carbs, then go for the classic pairing of chuck roast with mashed potatoes. If not, then stick with more green beans, or another cheap vegetable as a side. Ideas include roasted cauliflower and carrots, sautéed spinach, or grilled zucchini.
---
---
---
---