So you like ice cream, right? Me too. My trainer, Ryan, does as well and he came up with this amazing concoction the other night. The only difference between his recipe and mine is the bar. He used the Met-Rx big 100 bar, which is also good. Seriously use which ever protein bar you want, but try this as well! The wafer in the power crunch bar adds such a great texture to the ice cream. It's amazing. If you've only ever known Arctic Zero in the low calorie ice cream market, then you'll love halo top after trying this easy recipe.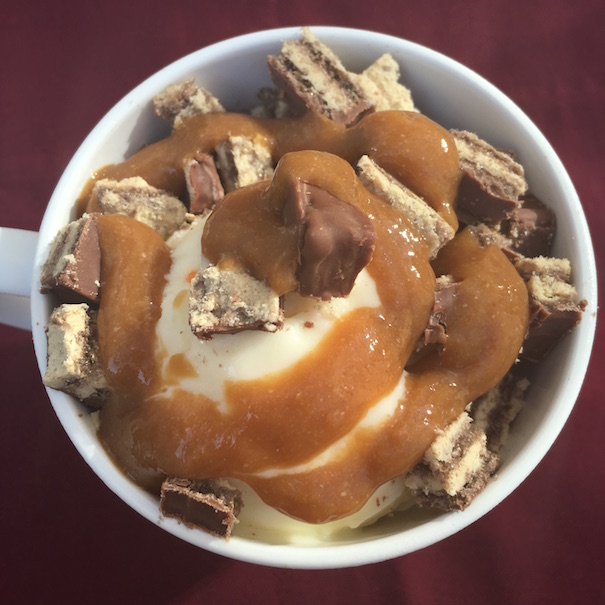 I mean, can you really say no to this?
Ingredients
117 grams Halo Top Birthday Cake Ice Cream (3 small scoops)
17 grams Peanut Butter Fudge Power Crunch Protein Energy Bar (just less than 1/2 the bar)5 grams Walden Farms Caramel Dip (1/2 tbs)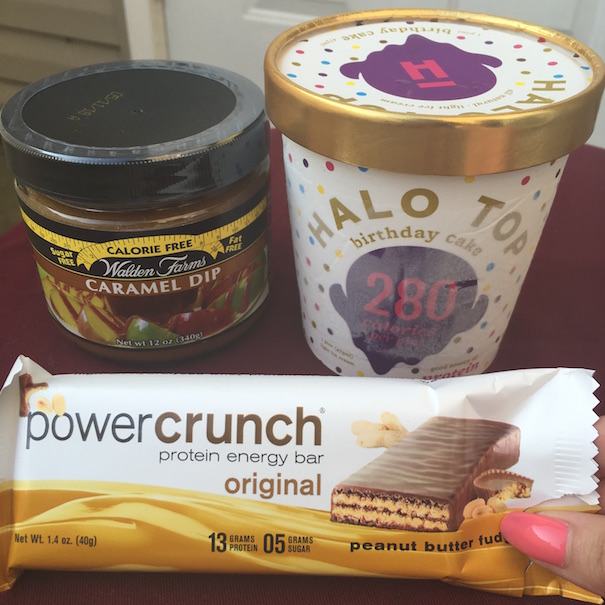 Ingredients
Instructions
Chop up the protein bar and set aside just less than half of it. Scoop out 3 scoops of Halo Top Birthday Cake Ice Cream into a bowl or mug. Sprinkle reserved portion of protein bar onto the ice cream, and drizzle 1/2 tbs of the caramel dip on top.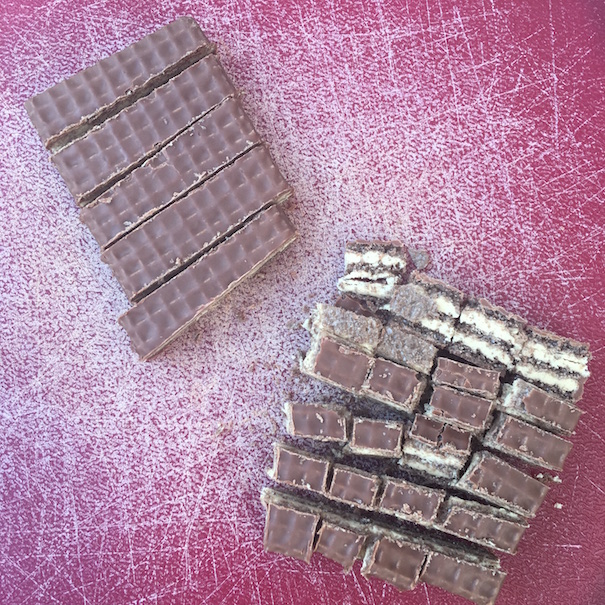 Another equally amazing idea that my trainer brought up was mixing the protein bar into the ice cream to make a flurry like dessert. Top the mixed up deliciousness with the caramel dip, and dig in. Enjoy!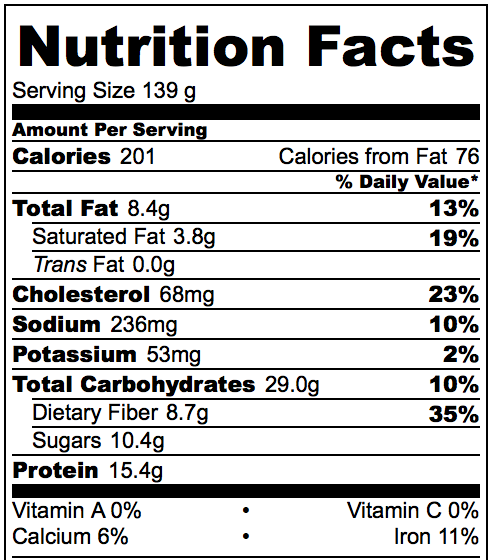 Macros for one serving, which is the entire recipe.
---
---
---
---